Reverend Kim Hodges is a native of Chesapeake, VA. She attended Catawba College in Salisbury, NC; starting her undergraduate studies in math education, but graduating with a B.A. in Religion & Philosophy. Pastor Kim worked fulltime as a Director of Christian Education at Mt. Zion UCC in China Grove, NC. After leaving her position as Director of CE, she taught high school math (while still doing part-time youth ministry at Mt. Zion UCC). In 2011 she entered Duke Divinity School in Durham, NC to earn her Masters of Divinity. She returned to Norfolk in the summer of 2015 for a job as a part-time chaplain at CHKD and found herself working as a solo pastor of Lynnhaven Colony Congregational, UCC (something she swore she'd never do, of course). In the hours that she is not working, she finds herself doing house projects, going for hikes/jogs, meeting up with friends, or indulging in a Netflix marathon.
The Reverend Karen Richardson Dunn
Karen Richardson Dunn, an ordained minister with the Southern Conference, is the facilitator for the SOC's Creation Justice Network and a member of the national UCC's Council for Climate Justice planning committee. Karen has served as the forward-planning year coordinator for Wake Forest University's School of Divinity's Food, Health and Ecological Well-Being Program and is currently a Western NC regional coordinator for the NC Council of Churches
The Reverend Sharon Ellis Davis
Dr. Sharon Ellis Davis was ordained into the Christian ministry, July 31,1988 and is a United Church of Christ (UCC) Pastor and Pastor Emeritus and Founder of God Can Ministries, UCC, Chicago, IL. Currently, Dr. Sharon Ellis Davis serves as Affiliate Professor at McCormick Theological Seminary, Chicago teaching courses such as Sexual and Domestic Violence; Pastoral Care in Times of Crisis and Pastoral Care in African American Communities. She serves as a Faculty Mentor at United Theological Seminary, Dayton, Ohio leading over 15 students to earn their Doctor of Ministry Degree through her focus group titled, "Pastoral Care and Counseling. Other courses she has taught include Christian Ethics, Theological Foundations, and Mass Incarceration and the Criminal Justice System. Dr Ellis Davis is a trainer with Faith Trust Institute, Seattle, WA, for faith institutions in the field of domestic violence and clergy healthy boundaries. She is a retired Police Officer of 31 years with the Chicago Police Department where she served as patrol officer, criminalist in the crime laboratory, and upon her retirement she was serving as the Department's first African American woman Chaplain ministering to Police Officers and their families especially in times of crisis or when police officers have been injured or killed in the line of duty. Rev. Ellis Davis earned her Master of Divinity Degree and PhD. Degree in Theology and Ethics from Chicago Theological Seminary. She also earned her Doctor of Ministry Degree from McCormick Theological Seminary. Her recent book is titled "Battered African American Women: A Study of Gender Entrapment
The Reverend Julie Peeples
Julie was born and raised in Charleston, SC, and is a graduate of Furman University and Andover Newton Theological School in Boston. She has been the Senior Minister of Congregational UCC in Greensboro since 1991; her previous experience includes serving as a Chaplain at the International Headquarters for Habitat for Humanity in Americus, GA. She has been a strong advocate for equality and justice issues, and is currently focused on immigrant rights and sanctuary. Julie is a recipient of various state and local awards, and is a 2009 Antoinette Brown Award recipient. She and her husband Paul Davis have two grown daughters and one crazy puppy.
The Reverend Sandra Hooper
Sandra grew up in Shinnsville UCC in Troutman, N C. Ordained by Almighty God and the Southern Conference of the United Church of Christ, Sandra serves as an Associate Minister at Shinnsville UCC. She serves as a Catawba District Rep and was the Chairperson of the Women's Summer Conference Planning Committee in 2017. Sandra is the Secretary of the Board of Directors of Western North Carolina Association. She remains very passionate about her studies and travels as related to multicultural contexts for ministry in Romania (2005) as well as her internship initiative with WFU Student Services where she coordinated studies to lead a group of undergraduate students in the Mission of Good HopeInternational Program to South Africa 2005-2006 to teach technology skills.
Rev. Douglas Long is the minister of Umstead Park UCC in Raleigh, NC where he has served since its founding in 1999. The Congregation of Umstead Park welcomed Eliseo Jiminez, an undocumented immigrant, into Sanctuary on October 9, 2017.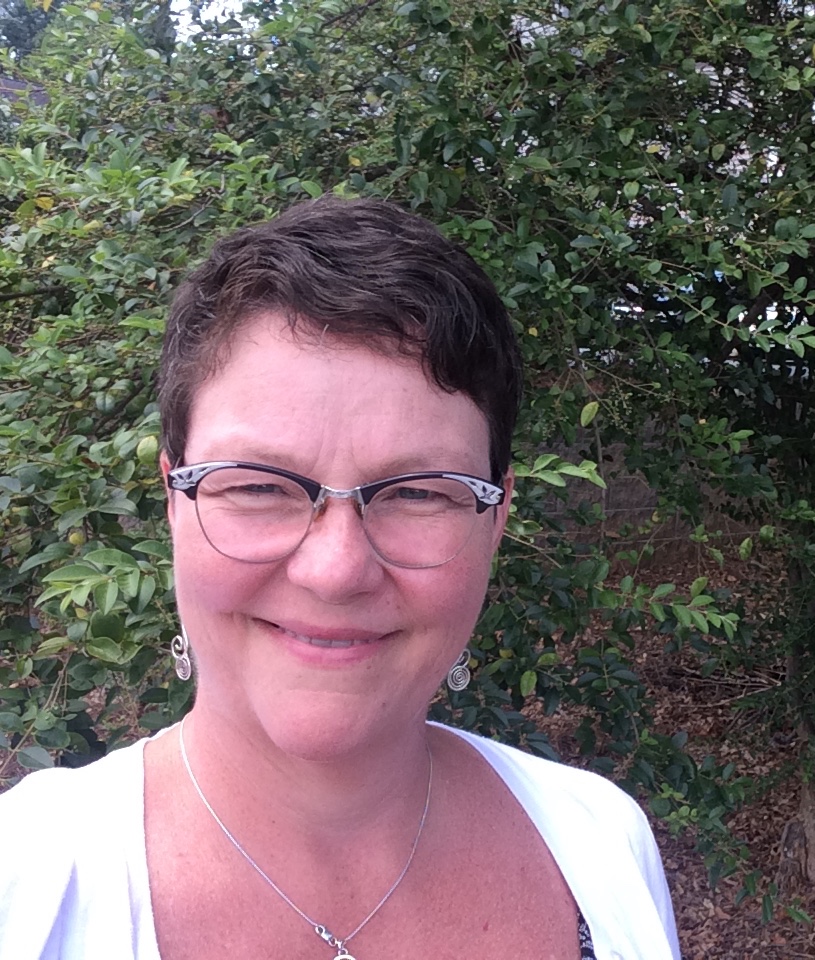 The Reverend Beth Kennett
Rev. Beth Kennett holds ordained ministerial standing in the United Church of Christ, and has experience as pastor, educator, denomination staff, conflict management facilitator, church consultant, and has worked in the areas of Faith and Vocation and leadership development training. Beth coordinates coaching and consulting services for the Center for Congregational Health and works ecumenically with congregations and clergy across the country. The Center for Congregational Health is a part of the Division of FaithHealth at the Wake Forest University Baptist Medical Center. Beth is a Professional Certified Coach (PCC) with the International Coach Federation (ICF), and has been a member of ICF since 2007. Beth also serves as adjunct faculty at the Divinity School of Wake Forest University.
Knowledgeable and Experienced describes Ann Kwasnick-Hacker. With over 42 years in the Insurance Industry, Her experience ranges from NC Department of Insurance Auditor, Educator, and Sales and Risk Management Advisor for Churches. For the past 20 years she has served as the exclusive representative for the UCC Insurance Board for the Southern Conference, operating from her agency in New Bern NC. As a member of the Christian Church Disciples of Christ she serves on the Regional Board holding Chairman of Personnel Committee, Commission on Ministry Seat, and President of the Pamlico District. Let Ann be your Insurance Advocate!
The Reverend Dian Jackson Davis
A North Carolina native, Dian Griffin Jackson graduated from North Carolina Central University, with a B.A. in Sociology and worked in the business world for several years. In 2000 she received her Master of Divinity from Duke University, the prestigious Jameson Jones Preaching Award and was ordained! Dian is currently completing graduate work in the Doctor of Ministry program at Hood Theological Seminary. She has served at Poplar Springs UCC, Raleigh, Elon Community Church UCC, Elon, and as founding pastor of Vessels of Clay UCC, Whitsett, North Carolina. She currently serves as the Senior Minister of Mt. Zion United Church of Christ, Rockingham, North Carolina. She is a Past President of the Southern Conference of the United Church of Christ. Her first book, "The Phoenix – Rising from the Ashes" is now available for purchase.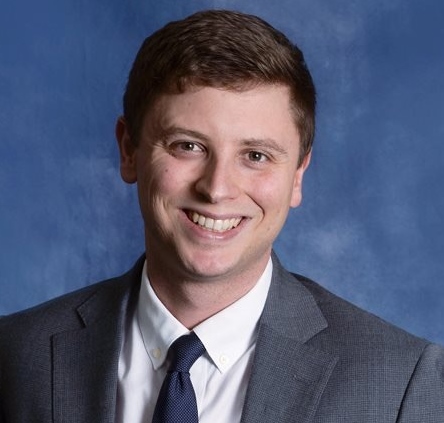 The Reverend Cameron Barr
A North Carolina native, Cameron is a graduate of Davidson College and Vanderbilt Divinity School. Before joining United Church in March 2018, he served as a pastor for six years in Iowa. He was an Associate Minister of Plymouth Church in Des Moines and pastor of a congregation in Grinnell. He lives in Chapel Hill with his husband, Jackson Den Herder, an architect, and a French Bulldog named Gus Gus.
The Reverend Angela Roach Roberson
Rev. Angela Roach Roberson was ordained in 2010, called to pastor in 2011, and installed as pastor of Congregational United Church of Christ in High Point in 2012.

She has lead her congregation and community in bible studies on criminal justice transformation and domestic violence.

Rev. Roberson organized the first Multi-Faith National Day of Prayer for the city of High Point, which has made this an annual event.

Angela is a 2010 summa cum laude M.Div. graduate of Hood Theological Seminary. She is a 2011 Th.M. graduate of Duke Divinity School, where she worked as a Research Assistant in the Office of Black Church Studies.
The Reverend William Vanderburg
Pastor of Beulah United Church of Christ in Liberty, NC. And currently lives in Mooresville, NC. He is happily married to Mary J. Vanderburg, has a son, Antonio; daughter, Wendy and three grandchildren, Brandon, Caleb and Dee.
Pastor Vanderburg attended Unity High and Mitchell College in Statesville, NC; Teamer Religious and Educational Enterprises in Charlotte, NC; Lancaster Seminary in PA; Southern Christian University in AL. He attended a host of other schools and participated in higher learning courses.
Pastor Vanderburg has served in other ministry capacities to include: Board of Trustees at Blowing Rock Retreat Center, Board of Director in the Western NC Association, Nominating Committee for Western NC Association, and other boards. Pastor Vanderburg is currently serving on the Conceptual Staffing Model for Southern Conference as Ministry Specialist.
The Reverend Cheri Lovell
After serving in senior marketing roles for the key financial ministries of the United Church of Christ, and as Executive Vice President of a United Nations-related agency, Cheri Lovell returned to the Southern Conference in 2015 and serves as president of the Western NC Association. Her consulting practice, The Strategic Org, helps organizations and ministries become more intentional, sustainable and visionary — in their strategy, governance, fundraising, data management and marketing. A Carolina graduate, Cheri earned her Master of Divinity at Emory University and now serves on the faculty of Seattle University's School of Theology & Ministry, where she is also a member of the school's Financial Literacy and Management in Ministry Council.
The Reverend Craig Schaub
Rev. Craig Schaub serves as pastor with Parkway UCC, Winston-Salem. Parkway declared itself an Immigrant Welcoming congregation of the UCC in 2017 and worked to support Minerva Garcia and her family before she went into sanctuary at Congregational UCC, Greensboro. Craig works with an interfaith group in Winston-Salem to continue to address issues affecting the immigrant community.
Belinda Sledge is the owner of S&V Financial Services. Since 2004, she has had her own accounting business, named after her two children, Sierra and Victor Sledge. Mrs. Sledge is a native of Richmond, VA. She moved to Greensboro, NC to attend North Carolina Agricultural and Technical State University where she obtained a B.S. Degree in Accounting. She has received various awards for outstanding service in her profession and for work done in the community. Belinda has also completed The Center for Congregational Health's Training in the Art of Consulting with Faith Communities to become a Trained Church Consultant. She specializes in church accounting and training churches how to streamline and stabilize their financial processes and procedures while teaching them how to become better stewards over the financial gifts that "God" has afforded them to have.
Joni Yoder has over thirty years of experience in accounting and auditing for small businesses, churches and nonprofit organizations in Virginia and North Carolina. She has served in multiple church capacities over the years in finance and administration. A native of Iowa but transplanted in the South, she enjoys the beauty of North Carolina from the mountains to the beach! Joni is licensed as a CPA and a Mortgage Loan Originator and is currently Director of Finance for Habitat for Humanity of Forsyth County. She joined the Western North Carolina Association Board in October and is now serving as Association Treasurer.
The Reverend Terry Yasuko Ogawa
Terry Yasuko Ogawa is the Minister of Congregational Church of Pinehurst, UCC. Previously Terry served as the Associate Advancement Director of Pacific School of Religion (PSR) and the Chaplain and Community Liaison at The Institute for Human Services (IHS), the largest comprehensive homelessness services agency in Hawaiʻi. Terry served as the Charles E. Cobb Environmental Justice Resident with UCC Justice and Witness Ministries in Washington, DC 2001-03. Terry holds an MDiv and a Certificate in Asian and Oceanic Culture and Faith Traditions from PSR and the Graduate Theological Union, an MS in National Resources and the Environment from University of Michigan, and a BA in Urban Studies from College of Charleston.
The Reverend Sharon Wheeler
Reverend Sharon Wheeler is a lifelong member of First Christian United Church of Christ and currently serves as Associate Pastor at Elon Community Church UCC where she has served for the last 10 years. She is a graduate of the first class of the Pastoral Leadership Development Program of the Southern Conference of the United Church of Christ. Sharon has worked in Youth Ministry for the last 15 years. She has been a member of the Board of Directors of the Southern Conference and is the immediate past president of the Eastern NC Assocation. Sharon has a passion for Youth Ministry and loves sharing in this ministry with you.
The Reverend Maria Teresa Jones
A native of Old San Juan, Puerto Rico, is an ordained minister with the United Church of Christ and for the past seven years served as volunteer Minister of Health and Wholeness for Wentz Memorial UCC in Winston Salem. Maria Teresa received her M. Div with certification in Spirituality, Religion, and Health Professions from WFU School of Divinity, and prior to attending Divinity School, Maria Teresa worked in the Office of Finance & Accounting for seventeen years.
Currently Maria Teresa serves as Chaplain for Staff Support at Wake Forest Baptist Medical Center and is a member of the Critical Incidence Staff Support Team. In her role, she works with faculty and staff to provide spiritual support and grief counseling. In addition, she provides support and education around issues related to compassion fatigue, burnout, and moral distress with emphasis on self-care and emotional resilience.
She is a retired classical ballet dancer, Vietnam Era Veteran of the US Army, and a Board Certified Chaplain by the Association of Professional Chaplains. Maria Teresa has completed disaster chaplaincy training through the National Disaster Interfaith Network as well as Crisis Intervention Training through the International Critical Incident Stress Foundation, Inc.
The Reverend Nancy Ellett Allison
Dr. Nancy Ellett Allison combines vision with the ability to get things done. She is currently pastor of Holy Covenant in Charlotte. Dr. Allison has been an environmental activist, now serving with Faith in Solar, an organization committed to increasing solar use throughout North Carolina. She is a founding member ofthe Charlotte Clergy Coalition for Justice which advocates for racial and economic justice, environmental concerns, LGBT rights and educational equity. She has also been a mentor and supervisor for students from Union Presbyterian Seminary, Charlotte, Wake Forest University Divinity School, and Hood Theological Seminary.
Dr. Allison was ordained in 1981 at Royal Lane Baptist Church in Dallas, Texas and received standing in the UCC in 2003. Nancy earned her B.A. from Baylor University and her M.Div. and Ph. D. from Southwestern Baptist Theological Seminary.